Welcome to Basic Design – Your Premier Interior Design Website in Vancouver, Canada!
At Basic Design, we are passionate about creating stunning and functional interior spaces that truly reflect your unique style and personality. Our team of highly skilled and experienced interior designers is dedicated to transforming your living and working spaces into aesthetically pleasing and comfortable environments.
Our Mission Our mission at Basic Design is to provide exceptional interior design services that exceed our clients' expectations. We believe that great design has the power to enhance the quality of life, and we strive to bring creativity, innovation, and functionality to every project we undertake.
Why Choose Basic Design?
Expert Designers: Our team of talented designers has a keen eye for detail and a deep understanding of design principles. We take the time to listen to your needs and preferences, ensuring that our design solutions align perfectly with your vision.
Tailored Approach: We understand that every client is unique, and so are their design requirements. Our approach is personalized to suit your specific style, budget, and lifestyle, resulting in a space that feels distinctly yours.
High-Quality Craftsmanship: We work with trusted craftsmen and suppliers to ensure the highest quality of materials and finishes in every project. From furniture selection to lighting fixtures, we take pride in delivering excellence in every aspect of the design process.
The Role of Windows in Interior Design At Basic Design, we recognize the significant role that windows play in interior design. Windows are not just functional elements that allow natural light and ventilation; they also have the power to transform the ambiance and aesthetics of a space.
Natural Light: Maximizing the use of natural light is a fundamental aspect of our design philosophy. We strategically position windows to harness sunlight, creating bright and inviting interiors. The play of light throughout the day adds warmth and dimension to the space, making it more comfortable and visually appealing.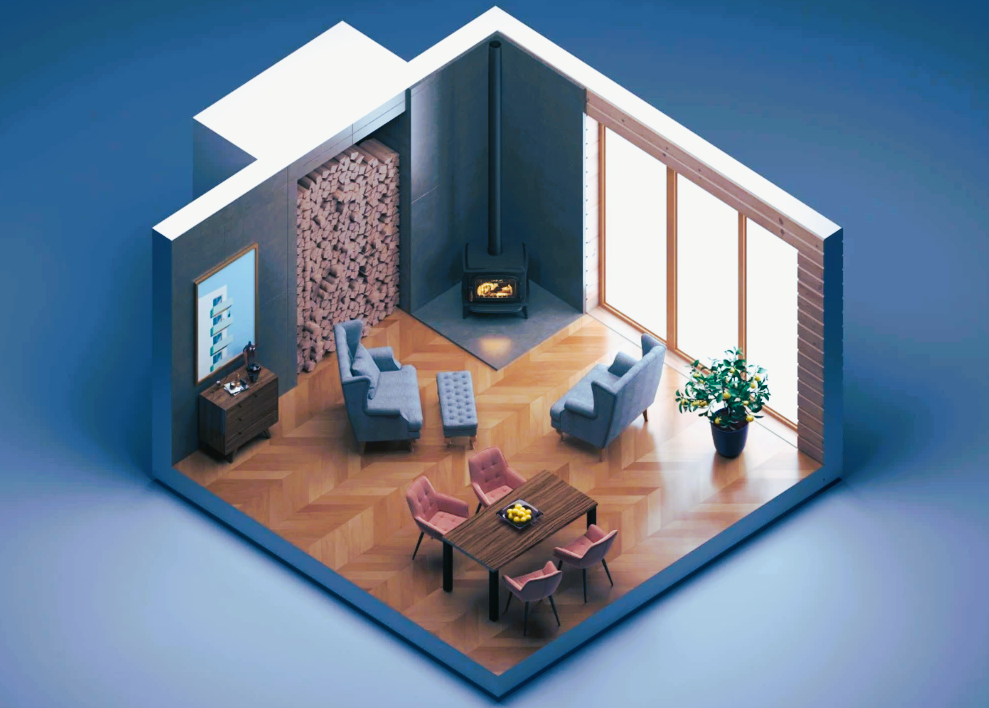 Connecting with Nature: In a beautiful city like Vancouver, surrounded by nature's splendor, we embrace the concept of bringing the outdoors inside. Well-placed windows offer stunning views of the surrounding landscape, integrating the natural beauty into your living or working space.
Enhancing the Visual Flow: Windows act as design elements that contribute to the overall harmony and balance of a room. Thoughtfully designed windows can create focal points, draw attention to architectural features, and enhance the visual flow of the interior.
Privacy and Ventilation: Our design team carefully considers the placement and style of windows to ensure privacy while allowing for proper ventilation. We offer solutions that offer both functionality and aesthetics, creating spaces that are not only beautiful but also comfortable and practical.
At Basic Design, we believe that attention to detail, creative vision, and a commitment to exceptional design are the keys to creating spaces that you will love for years to come. Whether it's a residential project or a commercial space, we are excited to embark on this design journey with you.
Contact us today to discuss your interior design needs and let us turn your dream space into a reality!
Street: 2472 St George Street
City: Vancouver
State/province/area: British Columbia
Phone number: 604-873-1181
Country: Canada
Mail: [email protected]
I have included a section on the role of windows in interior design to make the content relevant to your website's focus on interior design. If you have any specific information or additional details you would like to include, feel free to let me know, and I'll be happy to modify the content accordingly.